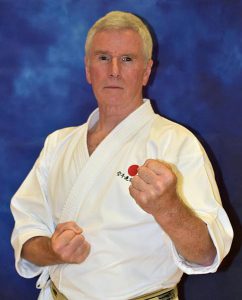 Sensei Jimmy Brennan will be visiting Westminster Park on Saturday the 10th of October at the community centre. This will be for a small grading and training.
Pre grading class will be 4:30-5:30. There are some spaces for those not grading, The grading will take place straight afterwards. The senior class for brown and black belts will follow on after the grading.
Classes will be limited to twelve people, so booking is required. KUGB guests welcome, although priority will be given to club members.
Gradings will be for those that have put in the required sessions and are at the standard needed to pass. See the FAQ (How often can I grade) for more information. https://www.wcsk.org.uk/index.php/frequently-asked-questions/
Please let me know if you wish to come. Training will be £5 per person with an additional £10 for those grading. Classes will be in the afternoon, times to be finalised later.
Regards
Dave Craggs