Monthly Archives: October 2020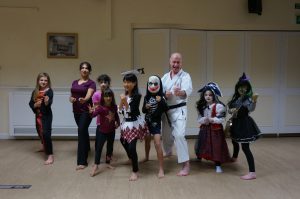 As it is Halloween on Saturday anyone coming on Saturday can train in costume if they like.
Not compulsory though!

Given we have to restrict numbers in classes, we have implemented an online booking system.
Check it out here: Booking System
I have added sessions for Westminster Park Community Centre and the Zoom class.
Please note – you can still come along to classes without booking, but if numbers are over twelve you may not be able to train.
Note the classes have a price set at £5, ignore this, normal fees apply.
At some stage I may have to start charging a small amount for the Zoom class to cover costs.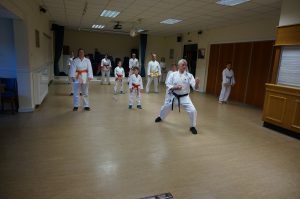 Well done to all who graded last night in Westminster Park with Sensei Jimmy Brennan. Special congratulation to Pelham Aldrich who double graded and Victoria Kolodziejska and Pati Holowacz who both graded to brown belt.
Also well done to Paul Winstanley and Sophia Sullivan from Vicars Cross, both gave a very strong performance.
Pre grading class was limited to twelve and everyone trained hard.
The grading was followed by an intense black belt session.
Looking forward to the next one.