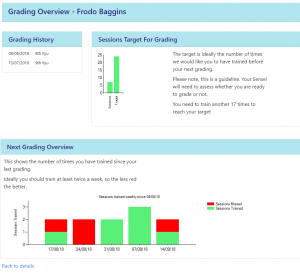 Training sessions are recorded in our online database.
You can log onto the system using your registered email. Once logged on you can see sessions changes, update your registered details, see grading reviews and set email preferences.
To log on go to the website here.
To find out more check out the help file here.
There is also an Android App you can use to connect to the system.